Top 8 Things to Consider for a Sleek and Stunning Bathroom Renovation in 2023
Are you dreaming of a luxurious bathroom? The kind of bathroom that feels like a spa retreat, where you can unwind and relax after a long day?
If you're planning a bathroom renovation in 2023, you're in luck! With so many new and innovative bathroom features and fixtures available, it's easier than ever to create a stunning and functional space.
To help you get started, All New Bathroom Renovations compiled a list of the top eight things to consider when renovating a sleek and stunning bathroom in 2023. From freestanding bathtubs to smart toilets, these features are sure to impress and provide you with the ultimate bathroom experience!
1. Freestanding Bathtub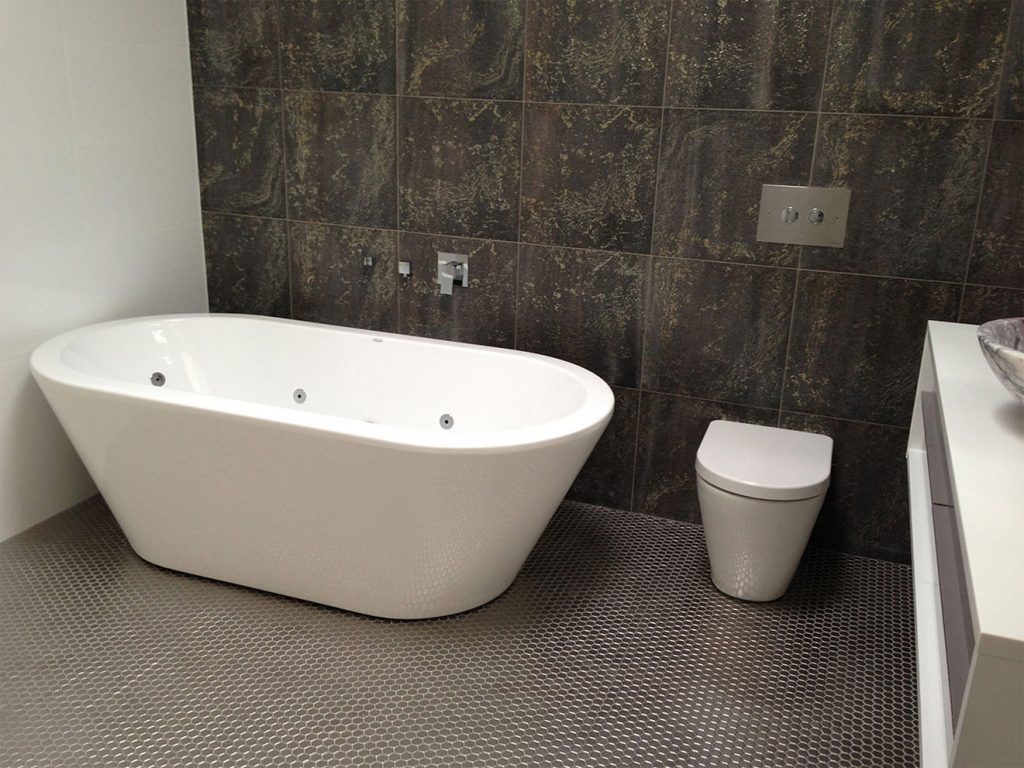 A freestanding bathtub can be an elegant and luxurious addition to any bathroom. It adds a touch of elegance and sophistication and can create a focal point in the room. There are a variety of styles and materials to choose from, including acrylic, stone, and copper. A freestanding bathtub can be placed in the centre of the room or against a wall, depending on your preference.
2. Walk-In Shower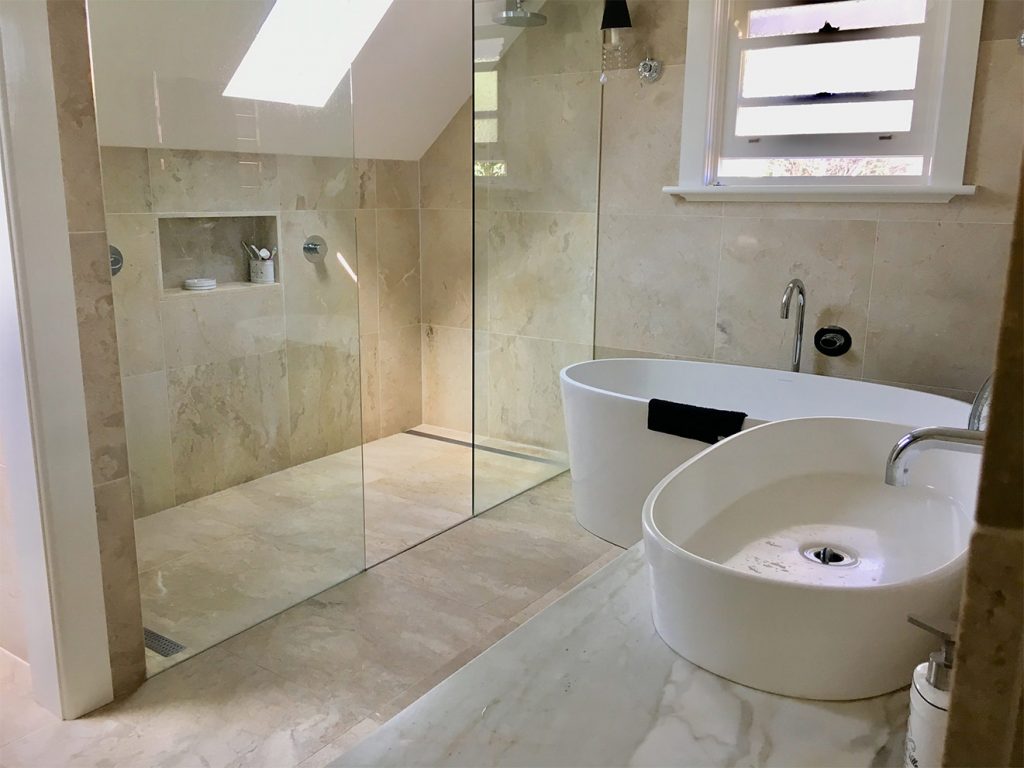 A walk-in shower is a sleek and modern option for a bathroom renovation. It provides easy access and is perfect for those who prefer a quick shower over a bath. There are many design options for walk-in showers, including glass enclosures, rain showerheads, and built-in benches. With a walk-in shower, you can create a spa-like experience in your home.
3. Smart Toilets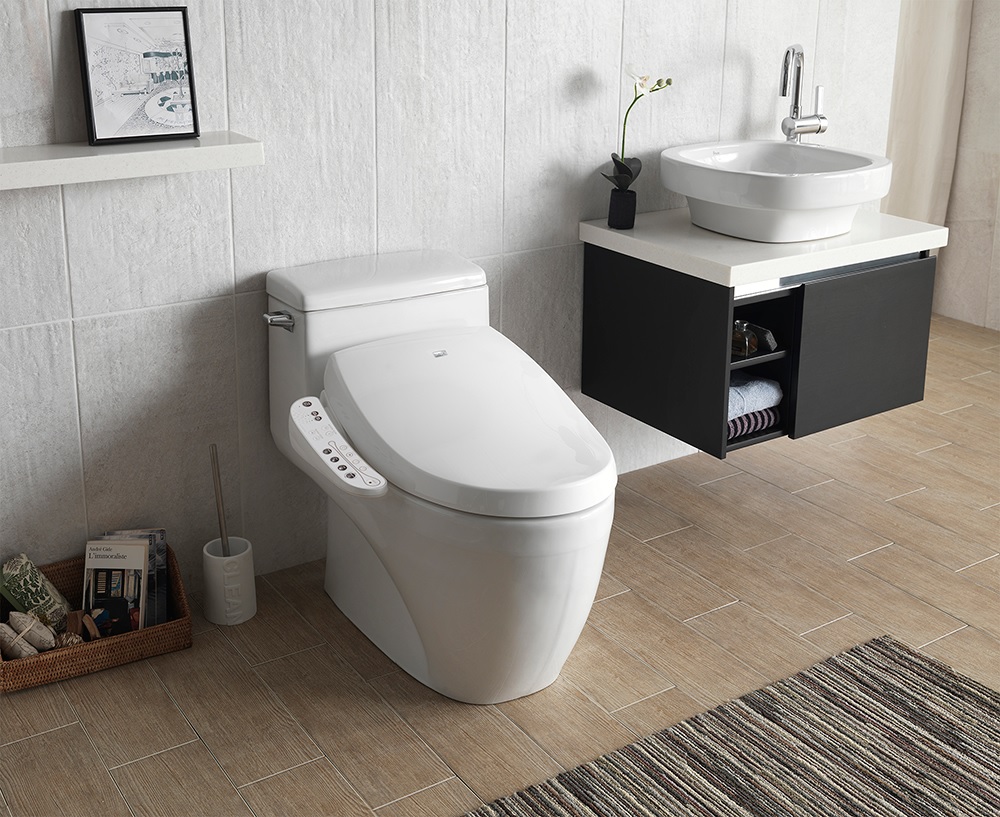 Smart toilets are the latest trend in bathroom technology. They offer features such as automatic flushing, heated seats, and even built-in speakers. Some models even have self-cleaning capabilities, making them a convenient and hygienic option. Smart toilets are perfect for those who want to add a touch of luxury to their bathroom renovation.
4. LED Mirrors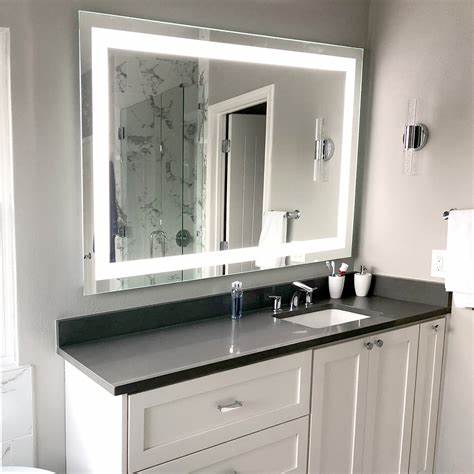 LED mirrors are a sleek and modern addition to any bathroom. They provide excellent lighting and are perfect for applying makeup or grooming. LED mirrors come in a variety of shapes and sizes, and some even have built-in Bluetooth speakers. With an LED mirror, you can create a high-tech and functional bathroom space.
5. Floating Vanity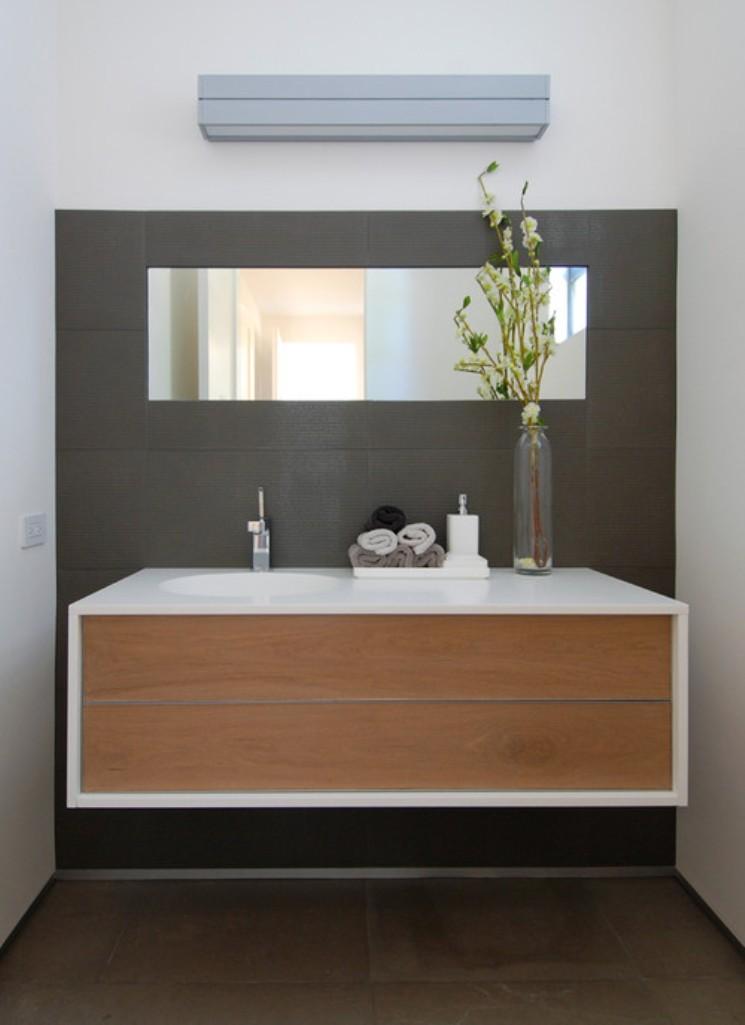 A floating vanity is a sleek and modern option for a bathroom renovation. It provides a clean and minimalist look and creates the illusion of more space in a small bathroom. Floating vanities come in a variety of materials, including wood and metal, and can be customised to fit your preferences.
6. Wall-Mounted Faucet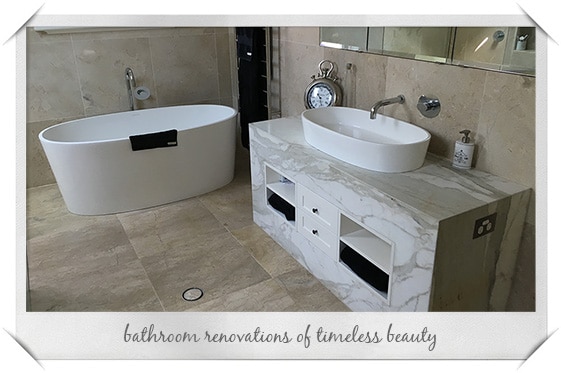 A wall-mounted faucet is a stylish and modern option for a bathroom renovation. It creates a clean and minimalist look and frees up space on the countertop. It can also make cleaning around the sink area more convenient.
7. Heated Floors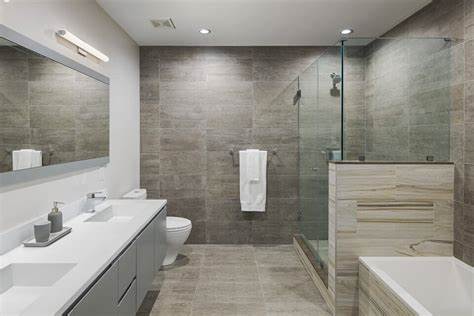 Heated floors are a luxurious addition to any bathroom renovation. They provide warmth and comfort on cold winter days and can even help reduce energy costs. Heated floors come in various materials, including tile and stone, and can be installed underneath any flooring type. This can also provide you with a spa-like experience.
8. High-End Materials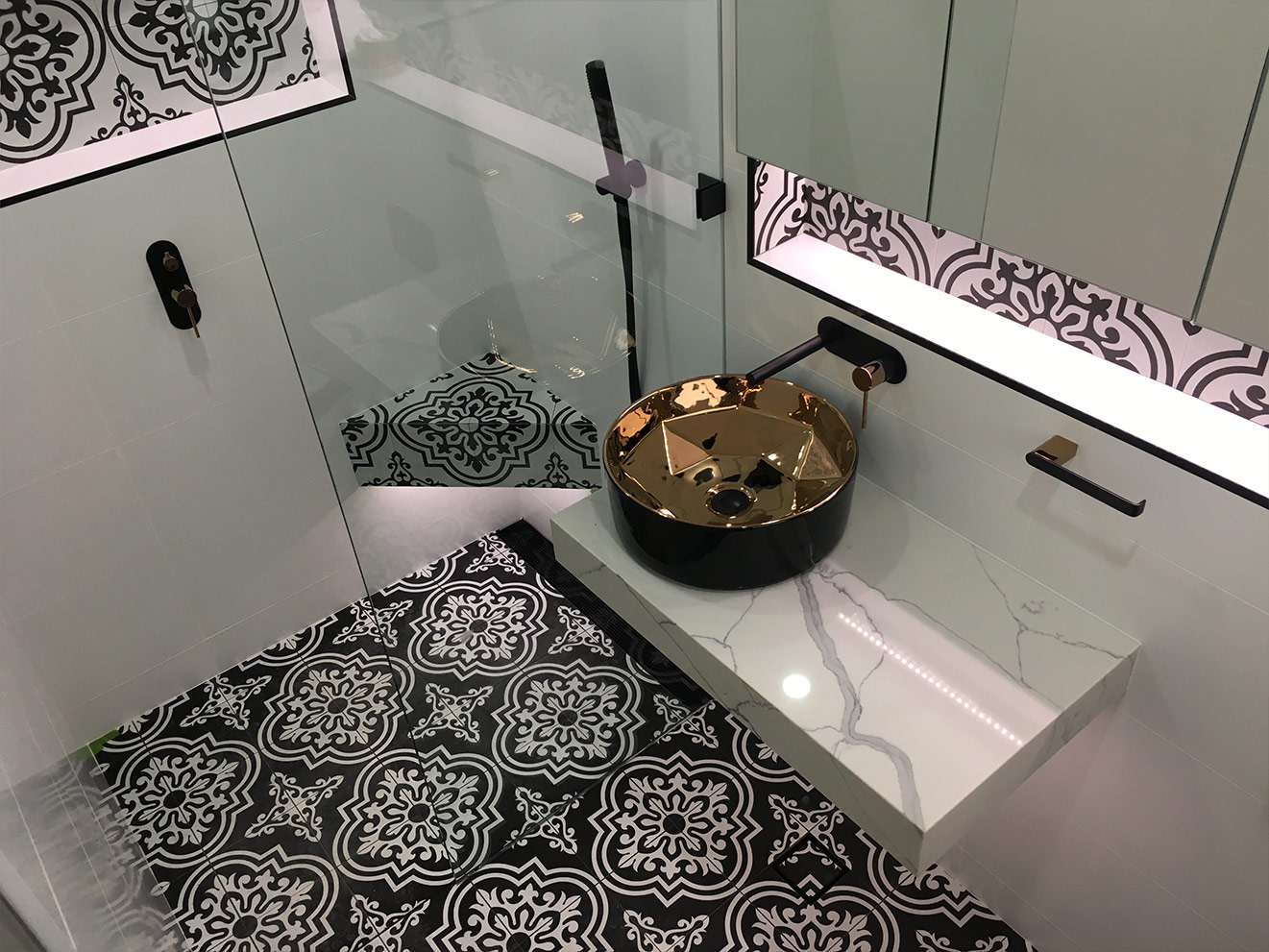 Using high-end materials such as marble, granite, and quartz can add a touch of luxury to your bathroom renovation. These materials are durable and easy to clean and come in a variety of colours and patterns. By using high-end materials, you can create a stunning and sophisticated bathroom space.
Bonus Tip: Hire a Professional!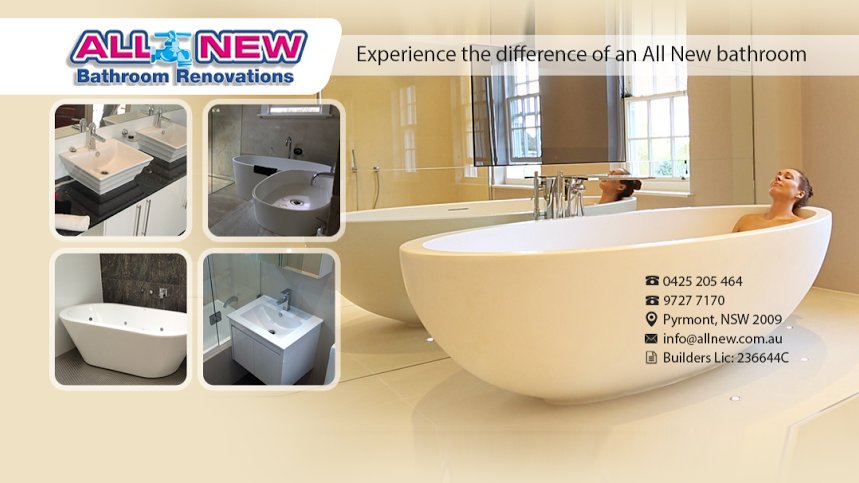 Renovating a bathroom can be a complex process and it's important to hire a professional like All New Bathroom Renovations to ensure that everything is done correctly. A professional can help you with the design, layout, and installation of your new bathroom, as well as provide advice on the latest trends and materials.
Transform Your Bathroom into a Luxurious Oasis with All New Bathroom Renovations!
Are you tired of your outdated bathroom? Do you dream of a luxurious spa-like oasis in your own home? Look no further than All New Bathroom Renovations!
Our team of experts has the skills and experience to transform your bathroom into a beautiful and functional space that you'll love. From concept to completion, we'll work with you to create a custom design that fits your style and budget.
Don't settle for a lacklustre bathroom any longer. Choose All New Bathroom Renovations and experience the ultimate relaxation and comfort. Contact us today to schedule your consultation and get started on your bathroom transformation.