Have you experienced having a guest and once they ask to use your bathroom, but you pretend not to cringe because of how awful your bathroom looks not to mention the rundown facilities it has?
Yikes.
The bathroom is the most important part of the home yet, one of the household area which people are not too proud to show their guest if it has inadequate facilities and too dull designs. The runny bathroom walls, stained tiles, and malfunctioning shower is not something a household will feel gratified to show to visitors.
Do you have this kind of bathroom? IF YES, All New Bathrooms is your BEST solution!
The All New Bathroom is the best company in Sydney which offers the most affordable bathroom renovations!
Despite the low prices they offer, they can guarantee high-quality services with satisfying results. With the help of their skilled employees who have been honed by long time experience in their profession, the company has zero-bathroom project failure.
Their portfolio indicates the quality of their work. In every project, this firm only utilises contemporary bathroom interior designs accompanied with quality and state of the art facilities.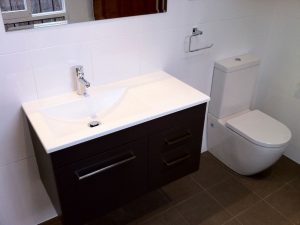 With All New Bathroom, you will no longer feel ashamed and embarrassed of your toilet. For sure, your guest will compliment of how your bathroom looks.